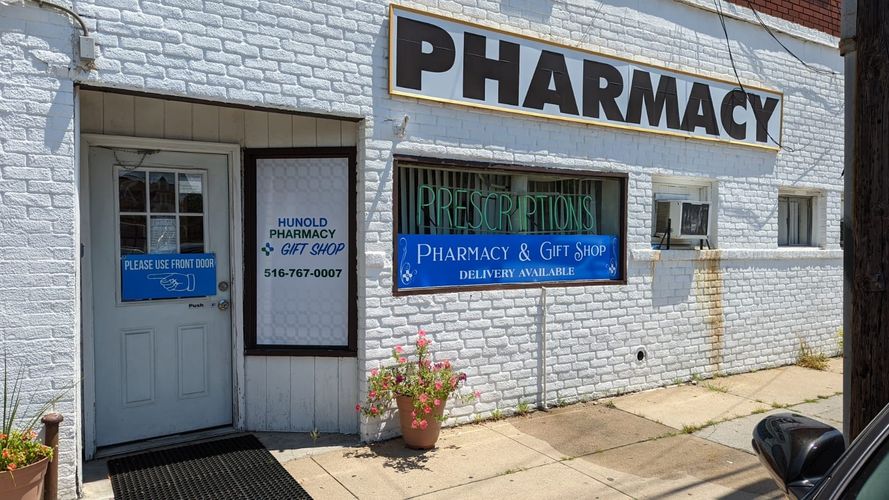 About Us
Hunold Pharmacy & Gift Shop is proud to serve the community of Port Washington. Being a community staple, we've proudly taken on the role of improving Port Washington's health care by providing fast and personalized service. We strive to make every experience you have with us a great one. At our pharmacy, your family is our family. Our friendly staff is dedicated to ensuring that you receive expert care on every visit. Stop by today and let Hunold Pharmacy become part of your family.
Norma Fahel - Pharmacy Manager
Norma Fahel is the Manager of Hunold Pharmacy and the Vice President for Medford Group. Norma has been with the organization for over 40 years. Norma specializes in business establishment and development. She knows our customers' needs and makes it available to them. Throughout the years Norma has gained the trust and respect of all our customers by going above and beyond customer expectations. She is proud to represent Hunold Pharmacies legacy in Port Washington.
Lilly Vahdaty - Supervising Pharmacist
Lilly Vahdaty is currently the SP Pharmacist of Hunold Pharmacy. Lilly graduated from St. John's University in 1991, she has over 30 years of experience and has been with Hunold for the past few years. On her days off she enjoys family time and treasures the friendships she has and creates with our local community. She is determined to continue the great legacy Hunold Pharmacy has by providing personalized service because she knows the importance of compassionate care in this industry.